Did you come here from a link on another website? See page bottom for latest version of this page. This site is not associated with any ski area. Use of any page means you accept the SkiMyBest Site Use Agreement or EXIT NOW.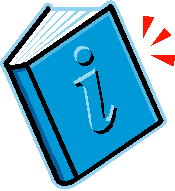 "SKIING IS A SLIDING SPORT": a skiing web manual
Videos and apps for Advancing and Advanced Skiers
by Bill Jones, Ski Instructor
Certified Professional Ski Instructor (Registration #110478), Level III
How To Reserve Private Ski Lessons with Bill Jones
Click on the site below for YouTube videos from the Professional Ski Instructors of America. The link will exit SkiMyBest.com. Return here with browser back area or re-activate www.SkiMyBest.com: exits.
For skiing apps to play on smartphones, search on words like ski, skiing, ski school, ski lessons. For instance, in You Tube, type in Elate Media for apps for same. Or do the same on your computer. Be advised that some non-PSIA sites will suggest ways to ski that differ from the sequenced progressions developed by the Professional Ski Instructors of America and used by member schools. These alternate ways to perform maneuvers will accomplish some purposes but are less likely to provide a consistent path forward in skill development. A big difference is often in how non-PSIA sites promote using pressure and edging rather than rotary skills.
Videos for advanced and advancing skiers:
TheSnowPros YouTube Channel: exits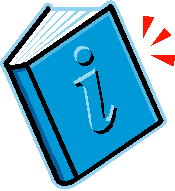 "SKIING IS A SLIDING SPORT"--a skiing web manual: Skiing Web Manual Contents Why Read This Skiing Web Manual That First Skiing Lesson A Little Skiing History Motion in Skiing Conventional Skiing Wisdoms Skier Excuses Fear in Skiing Conditioning for Skiing

Equipment and Technique

Skiing Equipment

How Skis Work

How to Develop Balance on Skis A Skiing Turn Simplified The Final Skiing Skill: pressure management Tactics for Terrains and Snow Textures and Racing

Skiing Tips and Tales--a potpourri

Exercises for Developing Skiing Skills Children and Skiing

Age and Skiing Gender & Skiing Culture & Skiing Skiing Ethics and Slope Survival Skiing Environment VIDEOS & APPS Glossary Acknowledgements SkiMyBest Website Contents
This "Videos for Advanced and Advancing Skiers" page last modified January 9, 2022 . Did you come here from a link on another website? For latest version of this page, copy to your browser: http://www.SkiMyBest.com/skividaa.htm. Copyright © 2013, 2014, 2015, 2016, 2017, 2018, 2019, 2020, 2021, 2022. William R Jones.