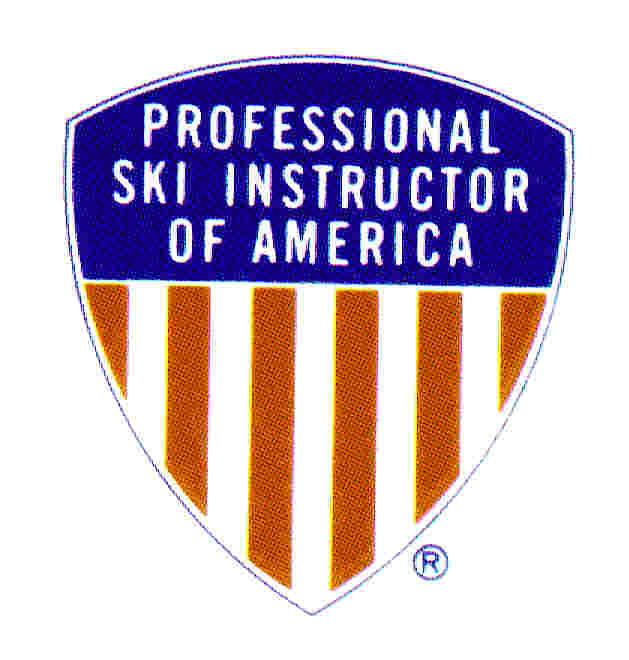 Did you come here from a link on another website? See page bottom for latest version of this page.
This site is not associated with any ski area. Use of any page means you accept the SkiMyBest Site Use Agreement or EXIT NOW.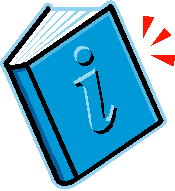 "SKIING IS A SLIDING SPORT": a skiing web manual
Skier Excuses
Bill Jones, Ski Instructor
Certified Professional Ski Instructor (Registration #110478), Level III
How To Reserve Private Ski Lessons with Bill Jones
Skiers should always keep an excuse in their "pocket" to be pulled out when needed to explain how that last bad turn or spill or last-place finish in the race was caused by some external factor, never by the skier. The most experienced skiers--to avoid overuse--should develop an abundance of alibis, and can even use several at a time. All of these will at times seem valid, and probably all of them will be valid some of the time. This website's author is able to list so many excuses because he has used virtually all! But the moral of this list is that these "excuses"--although they may be reasons for a failure or less-than-complete outcome--do not "forgive" situations. Performance issues must still be overcome by the individual skier if progress is to be achieved and the full joy of skiing experienced. Luckily not all of the problems inferred from the list will be experienced by all skiers or all of the time. Too, once the excuse is used, still analyze the spill to avoid having to use an excuse for that kind of spill again.
Ski alibis: Too long, too short, too stiff, too soft, too wide, too narrow, too shaped, not shaped, warped, flex wrong along length, too rockered.
Ski base alibis: Not flat, dished, convexed, concaved, scratched, not structured, slow plastic, dinged..
Ski edge alibis: Too ragged, too sharp, burred, railed (edge is below ski base), high (edge is above base), wrong base bevel, wrong side bevel, bevel not correctly altered along length.
Ski wax alibis: Ski base is dry (unwaxed), wax is too fast, wax is too slow, waxed with wax too warm or too cold, wax too thick, wax not structured, wax wore off.
Ski boot alibis: Too high, too low, too stiff, too soft, too loose, loose heel, tight toe, too cold, too hot, sore spot.
Ski binding alibis: Risers too high, risers too low, adjusted too loose, adjusted too long.
Ski pole alibis: Too long, too short, too heavy, too light, too stiff, too springy, bend angle at grip, no bend angle at grip, strap too short, strap too long, strap instead of grasp grip, grasp grip instead of strap, too thick, too narrow, changed length (adjustable type only), bent, basket too big, basket too little, wrong shape basket, no basket.
Ski goggle alibis: Too tight, too loose, scratched, fogged, wrong color, automatic color change too slow, dead battery (fan-type only).
Ski helmet alibis: Too tight, too loose, too hot, can't hear.
Ski clothing alibis: Bad fit, too cold, too warm, too stiff, too bulky, too heavy, wrong color, poor color combo, not chic.
Age alibis: On a lift ride with a young woman, another skier on the chair noticed her waving to someone down at the bottom. "Oh, who are you waving to?", the other skier asked, starting a conversation for the otherwise dull ride to the top. "That's my mother," the young woman said. "Oh," her companion rider asked, "doesn't she ski?" "No," the woman said, "Mom is 65 years old!" The rider didn't share that he was nearly 66, as he headed on up to do some race practice.
Age at start alibis: "I started skiing at __ (enter any number over 1) years, so will never ski like the kids who began before me"\; I started skiing early in life, so have lots of habits I can't change;, "I started skiing late in life, and it's hard to teach an old dog new tricks". But remember what ski movie guru Warren Miller has said (paraphrased): "If you don't start skiing (or skiing better) this year, you'll be (at least) another year older when you do."
Gender alibis: "I'm female, so can't ski with the strength of a man", "I'm male, so can't ski with the finesse of the ladies", "I'm female and using skis, boots designed for men," "I'm using skis, boots, designed for women".
Fear alibis: Fear of falling, fear of failure, fear of ridicule, fear of injury, fear of speed, fear of steeps, fear of bumps, fear of powder snow, fear of cold, fear of wind, fear of sun, fear of lightning, fear of avalanche, fear of fear.
Trying alibis: The learning skier could not get the new maneuver to work, "But I tried!", she said, perhaps thinking that trying alone would satisfy the issue. But trying is only a step on the way to doing, and we must "Fail 'til we succeed!" Worse, some utter the forbidden four-letter word for a learning skier, "I can't." Of course the new skier can't, that's why they are a new skier. We must keep trying. To be more brutal: "Do or do not--there is no try."
Body part alibis: Bad knee or knees, old injuries, sore feet, sore or cramped or weak thigh or calf muscles, backache, etc.
Health alibis: Recovering from __ (enter favorite malady), coming down with __ (enter favorite malady), smoke or chew too much, on drugs (prescription or otherwise), have __ condition.
Environment alibis: Too cold, too windy, too much snow, too little snow, too hard snow, too icy snow, too soft snow, snow too dry, snow too wet, ungroomed snow, poorly groomed snow, too-groomed snow, snow too bumpy, snow not bumpy, too sunny, too bright, too dark, light too flat, too foggy, too snowy, too rainy, altitude too high.
Stomach contents alibis: Dinner did not agree, too much wine, beer, martinis, etc.; not adequate breakfast, skied too long before lunch, ate too much at lunch, wine or beer dulled reflexes, thirsty, sated, need a restroom or tree fast.
Instructor and ski school alibis: "My instructor told me to do ___ (enter instruction), but it doesn't work", "My instructor didn't know what I wanted", "My instructor ignored me because I was __ (enter too old, too young, not as pretty or handsome as another student, too slow, too fast, etc.), "One instructor told me to do this, and another instructor told me to do that", "My instructor wanted me to change the way I have been skiing for 35 years!", "My instructor couldn't ski as good as me, so how could I learn from him or her?", "I used to be an instructor and this new ___ (enter technique, skis, boots, etc.) doesn't work as well as the old", "I had a ___ (enter female, male, young, old, etc.) instructor", "That ski school class was going right across the hill in front of me".
Trail signs, trail maps, slope ratings alibis: "This trail was supposed to be a blue, but it is black to me", ":How can there be moguls on a blue trail", "The green slopes here are like the blue slopes where I usually ski, and that's why I'm having trouble on this trail", "The map led me astray", "I couldn't find a map", "The sign was missing", "I missed the sign".
Slope traffic alibis: "That skier or boarder came too close and caused me to fall down", "I couldn't concentrate on my turns with so much slope traffic", "People go so fast!", "Beginners are always in the way!", "You never know which way a kid is going to turn!", ":I followed the others; I didn't know they were going to come here!"
Mate, parent, child, or friend alibis: "My __ (enter relevant relationship) said I didn't need a lesson", "My __ (enter relevant relationship) said he/she could teach me how to ski better than the instructors", "My __ (enter relevant relationship) said I could ski these black bumps O.K." "My __ (enter relevant relationship) left me here on the slope". I only tried skiing to please my (enter relevant relationship).
Advertisement alibis: "The ads for this ski area showed people __ (enter one or more: jumping off cliffs, racing slalom gates, spinning in the air, tucking at high speed, etc.) but when I tried it I fell (or got stopped or rescued by the ski patrol)".
What is your favorite skiing alibi?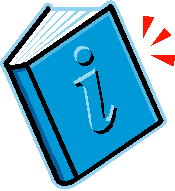 "SKIING IS A SLIDING SPORT"--a skiing web manual: Skiing Web Manual Contents Why Read This Skiing Web Manual That First Skiing Lesson A Little Skiing History Motion in Skiing Conventional Skiing Wisdoms SKIER EXCUSES Fear in Skiing Conditioning for Skiing Equipment and Technique

Skiing Equipment

How Skis Work

How to Develop Balance on Skis

A Skiing Turn Simplified The Final Skiing Skill: pressure management Tactics for Terrains and Snow Textures and Racing

Skiing Tips and Tales--a potpourri

Exercises for Developing Skiing Skills

Children and Skiing

Age and Skiing Gender & Skiing Culture & Skiing Skiing Ethics and Slope Survival Slope Safety Skiing Environment Glossary Videos and Apps Acknowledgements SkiMyBest Website Contents
This "Skier Excuses" page last modified January 9, 2022. Did you come here from a link on another website? For latest version of this page, copy to your browser: http://www.SkiMyBest.com/skiexcus.htm. Copyright © 2013, 2014, 2015, 2016, 2017, 2018, 2019, 2020, 2021, 2022. William R Jones.