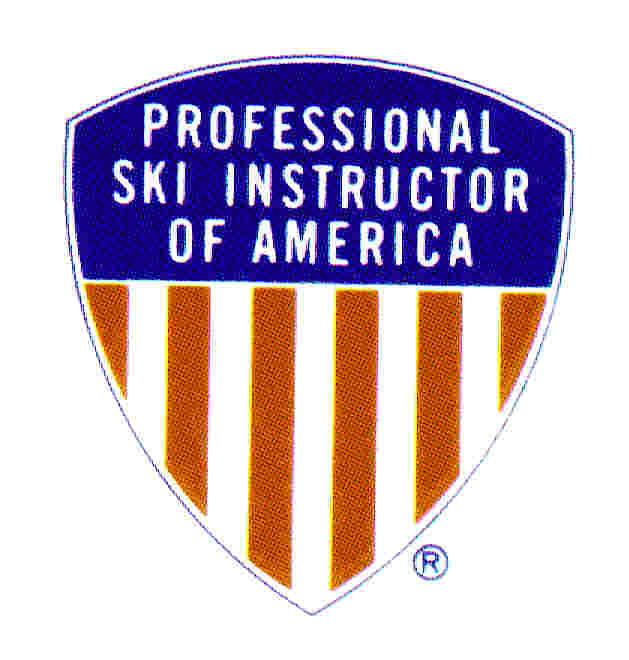 Did you come here from a link on another website? See page bottom for latest version of this page.
This site is not associated with any ski area. Use of any page means you accept the SkiMyBest Site Use Agreement or EXIT NOW.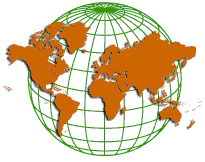 CHOOSING AN AREA TO SKI
by Bill Jones, Ski Instructor
Certified Professional Ski Instructor (Registration #110478), Level III
How To Reserve Private Ski Lessons with Bill Jones
A WORLDWIDE SPORT
This site is mainly about skiing in the United States/Colorado in the Colorado Rocky Mountains and so we provide the most information on this and other North American ski areas (see below).
There are many other fine ski areas worldwide. Europe, especially has excellent ski slopes and resorts. Russia, Korea, and Japan (which once hosted the Winter Olympics) have or are adding ski areas. South America, Australia, and New Zealand offer the chance to ski in what is the summer of the northern hemisphere. For some, including migrating ski instructors, this provides a year-round opportunity.
There are websites that offer links to ski instructors worldwide, such as some of the links on this website's page "How to Pick a Ski Instructor".
This ski instructor has found significant interest in skiing in North America--especially those skiers from the British Isles and Mexico but also from South America, South Africa, and Israel and even Germany and France. In fact, some years about a third of the people he has skiied with came from overseas locations. He has heard from many that they find our slopes better groomed and the staffs more helpful than at some regions. Another factor can be the value of the various currencies versus the American dollar as well as the variability of airline fees and promotions.
It is also true that winter weather varies around the world and this can encourage travel to regions having more or better snow at a given time. Often, ski instructors are asked, "Where do you like to ski best?", The answer given may be, "Where the snow is currently best." Or, "That's like asking, "Which of your children do you like best?"
For current on-mountain cams showing snow conditions world-wide, go to Snoweye: exits.

THE FOUR MAIN SKI REGIONS OF NORTH AMERICA
For destination skiing--areas where there are plenty of slopes, accommodations, and good transportation access, consider four regions of North America:
1) Colorado Rocky Mountains: This region was selected for the Winter Olympics--of 1972, but the state's citizens were in an environmental snit at the time and rejected the opportunity. The Colorado snow is the dry powder of legend, but because of the high altitude (think how this relates to breathing) and the distant inland position, snowfall is not so deep as nearer the western U.S. coast and therefore true powder skiing (in which the ski is on a bottomless or at least soft spongy base) is less common than the legend indicates. Because of the high altitude, temperatures are likely to be cold, but this makes winter rain almost unheard of--unlike the coastal states where that occurs. There are many fine ski areas arrayed along Interstate 70 west of Denver, as well as to that highway's north and south. Because of the lesser snowfall amounts, ski areas here have developed extensive snow-making, and this plus the cold weather gives more certainty to the quality of the snow for skiing throughout the winter, and less uncertainty to one's winter vacation plans. For descriptions of the individual ski areas of the Colorado Rocky Mountains, click here.
2) Whistler-Blackcomb in British Columbia, Canada: exits. These are immense mountains with ski runs of all sorts including glacier runs, couloirs, powder, deep fresh snow; and sometimes with intense snowstorms in the upper slopes plus fog and even rain down lower, with ice or slush there. The area has a maritime Pacific climate with low altitudes and the weather can control your experience from outstanding to a vacation disaster. Yet it is often ranked by the skiing public as one of America's best winter ski resorts and is obviously worth the gamble to many. It hosted the Winter Olympics in 2010. It is operated by Vail Resorts. With special arrangement, Bill Jones, ski instructor and author of this website, can teach existing clients here.
3) Lake Tahoe area of California-Nevada. Here was the site of the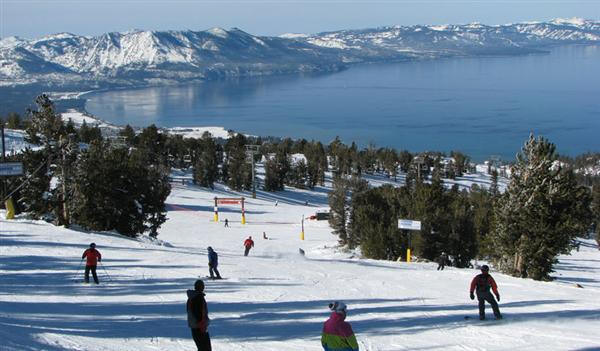 1960 Winter Olympics, centered at Squaw Valley: exits, only one of many fine large ski areas in this region: Alpine Meadows: exits, Northstar: exits, Diamond Peak: exits, Sugar Bowl: exits, (Heavenly Valley: exits photo right), Kirkwood, with the smaller areas of Soda Springs, Donner Ski Ranch, Plumas-Eureka, Mount Rose, Boreal Ridge, Sierra at Tahoe, Tahoe Ski Bowl, and even more. The Sierra Nevada mountain range here is at mid-altitudes, which means you can breathe a bit more easily than at the higher areas of the Rockies, and temperatures are generally warmer than in the Rockies. The Sierra Nevada does get hit by intense winter storms that drop snow measured by feet rather than inches (see the red barn in the photo), and these may close r
oads and lifts but can make for up-to-the-waist powder skiing, sometimes dry and sometimes wet, the latter known as "Sierra cement". Rain can and does fall on the new snow and even erodes the pack or turns it into ice when the temperature drops. Other times the skies will be dry for over a month as skiers pray for snow, but ski in shorts in the California sunshine, edging for ice early in the day and gliding with glee on wet corn snow later. Additional ski areas in the Sierra Nevada include these that are south of Lake Tahoe: Bear Valley: exits, Dodge Ridge: exits, Badger Pass: exits, and Sierra Summit: exits. Farther north is Mount Shasta and farther south in the Los Angeles region are still more. On the eastern side of the Sierra Nevada is mammoth Mammoth Mountain: exits and its sister resort, June Mountain. With special arrangement, Bill Jones, ski instructor and author of this website, can teach existing clients at ski areas in this region: Heavenly Valley, Northstar, and Kirkwood.
It snows in the California Sierra Nevada:
4) Salt Lake City-Park City area of Utah. This is such a great ski region as to be the site of the 2002 Winter Olympics. Resorts include Alta: exits, Park City: exits, The Canyons: exits, Snowbird: exits, Solitude: exits, Deer Valley: exits, and more. Brian Head: exits is near Cedar City, farther south. Being inland and with ski areas at higher altitudes, the snow is probably the driest of the four North American regions and the snow here often piles deeply. Of course when the snow is so soft it must also be deep in order to build up enough when packed to cover the hard quartzite rocks of the local mountains. With special arrangement, Bill Jones, ski instructor and author of this website, can teach existing clients at the Vail Resorts Utah ski areas.
Other ski regions of North America: Jackson, Wyoming: exits and nearby Grand Targhee, Idaho: exits; Big Sky, Montana: exits, Taos, New Mexico: exits; Sun Valley, Idaho: exits; Mount Bachelor, Oregon: exits and Mount Hood, Oregon; Mount Baker, Washington; and New England areas such as Stratton Mountain: exits, Stowe: exits, and others. In addition, there are ski areas in the Midwest, East and even the South. In eastern Canada are areas such as Mont Tremblant: exits. We have listed mainly the bigger destination resorts which would attract longer-distance skiers. For a more complete listing of ski areas in North America and throughout the world, go to skicentral.com: exits. As Vail Resorts expands the areas it manages, Bill Jones, ski instructor and author of this website, can with special arrangements teach skiing at many areas throughout North America.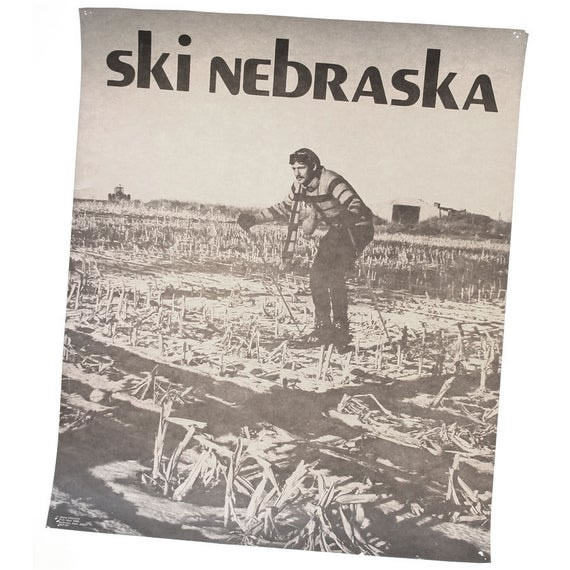 This "Choosing an Area to Ski" page last modified January 9, 2022. Did you come here from a link on another website? For latest version of this page, copy to your browser: http://www.SkiMyBest.com/skichoos.htm. Copyright © 2013, 2014, 2015, 2016, 2017, 2018, 2019, 2020, 2021, 2022. William R Jones.