Did you come here from a link on another website? See page bottom for latest version of this page.
This site is not associated with any ski area. Use of any page means you accept the SkiMyBest Site Use Agreement or EXIT NOW.
Back to "How To Reserve Private Ski Lessons with Bill Jones"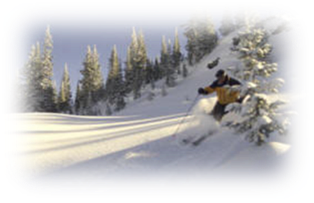 SKI LETTER 2018-2019 FROM BILL JONES--November


Bill Jones
Certified Professional Ski Instructor, Level III
(PSIA Registration #110478)
private ski lessons at Keystone, Breckenridge, Vail, Beaver Creek, other areas
Fellow skier:
Skiing is here again! Keystone and Breckenridge opened a few days before scheduled, indicating better success this year with getting and keeping both natural snowfall and man-made snow. Vail opened November 14 and Beaver Creek will on November 17, both also a bit earlier than scheduled. Check http://www.epicmix.com for latest "Mountain Conditions" and get ready for winter fun.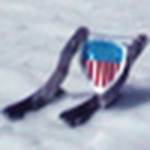 Another look at "PSIMAN—The Movie":
A few years back in my annual ski letter I featured "PSIMAN—The Movie". This one-minute video is worth another look, at https://vimeo.com/9872613. (Bob Barnes, the film-maker, was at one time training director for the Keystone Ski School and is an examiner of instructors for certification. He's at Aspen now.) As a little stick figure with a swinging shield for a torso, PSIman is started down a slope on shaped skis (narrowest underfoot). Watch his shield-body swing from side to side and how that causes his skis to tip up from the snow onto their sides, then go flat to the snow, and then tip the other way, while his skis slide along arcs, making turns. Gravity with ski design causes this, with PSIman just along for the ride. It's entertaining and instructive—and easier to understand while watching than reading. Give it a go! [And I know, the title should be updated to PSIMan/Woman.]
Bob also has a video that shows how we can be as (or almost as) efficient as PSIman in our skiing. Set aside 10 1/2 minutes for "The Quintessential Turn" at https://vimeo.com/6595337 to see skilled human skiers emulating PSIman. (Note that Epic Ski Academy, named in the video, is not part of Vail Resorts.) Actually, the title photo montage of this video showing a skier in the many positions of a ski turn (see image below) may be as revealing as the video itself, if you look for the things mentioned next. As you watch, notice how the skiers' bodies move across the skis from the uphill side to the downhill side as the turns arc from one to the next, just as did PSIman's shield-body. Look, too, at what these humans do that PSIman did not. They move up and down (ankles flexing so legs bend at the knees so they can be tilted to the side, then straightening); they position their hands and arms with discipline; they develop angles of their torsos against their legs; they slide skis forward and back either together or in a single shuffle. Note where in their turns their skis are flat to the snow so you see their tops or tipped up so you can see their bottoms. Note, too, how the skis turn in wider arcs than the skiers do. These human actions give the skiers charge of their descents—going faster or slower or in different directions, unlike PSIman who goes where the forces lead him. This winter let's combine the human movements with PSIman's efficient way.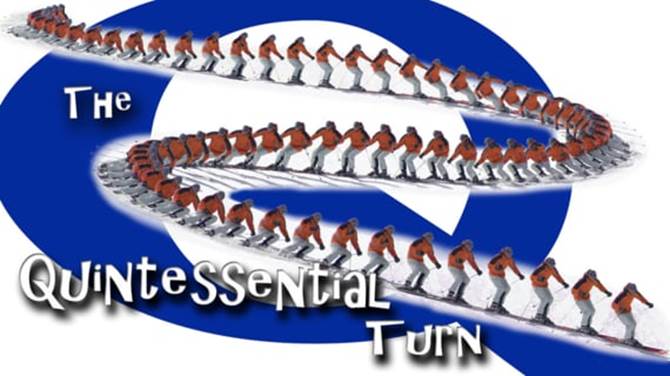 Copyright © Bob Barnes
Ski Boots: I'm sitting here in my ski boots as I write. They feel awful. Ski boots fit not only by length and width but also by the idiosyncrasies of our feet and lower legs. My boots have been sitting all summer, all the while the flow material in the boot liners moving where gravity and pressure took it. To get the liners back to where they conform to my feet (so that when I tilt my legs sidewise my feet will tilt my boots and therefore my skis) instead of my feet conforming to the liners, I warmed the boots so their flow material will better reposition, and I am in a warm room. I also stand and flex the boots occasionally to squish the stuff into place around my foot. Consider doing the same before your first ski trip this year and also on the evening before your first ski day. Next morning have the boots warm when you put them on and flex them again. (If you don't own boots and rent or borrow a pair, they will at first fit the last person to use them rather than you; minimize that by getting your boots the night before your ski day or at home before your trip and go through the process I am.)
"Learn to Ski/Ski Better/Ski My Best": Besides the few ideas here, you can also review my "Learn to Ski/Ski Better/Ski My Best" website at www.skimybest.com as well as view skiing tips on the site's included online skiing manual, "Skiing is a Sliding Sport". Send me any questions you have relating to ski trips and skiing, but recall the many variables in the sport and that the final answer to all questions ski and skiing begins "It depends". On snow we can reduce variables.
Booking private lessons: This winter I will again be based out of Keystone and can accept requests for private lessons there and at all other Vail resorts including Breckenridge, Vail, and Beaver Creek. Because I have worked at all of these areas I can find the slopes at each that will work best for your learning—and/or help guide you around.
For any Vail resort, book online at www.keystoneresort.com, (Click "Ski & Snowboard Lessons", then "Private Lessons"). At Keystone you can choose half-day or all-day sessions, but note that the longer sessions cost much less per hour and also because you will have time to drill in the skills introduced; at the other resorts I can provide only full-day sessions. I would be honored to have you enter Bill Jones as your instructor choice. If you will take your lesson at Breckenridge, Vail, or Beaver Creek, you may need to call 1-800/255-3715 any day 8:00 a.m. to 4:30 p.m. MST to specify that. Check the site for other details such as lift tickets needed and parking.
Because Keystone arranges my bookings, for you to deal directly with Keystone is best, but if you already have a profile set up with Vail Resorts including a credit card (which I don't want to know) I can help. In any case, please e-mail me at billjones@skimybest.com with your arrangements—and include your goals--so I can ensure you get what you want.
Thanks for skiing with me in the past.I hope to have the privilege this winter, too. If we haven't skied together, let's do that.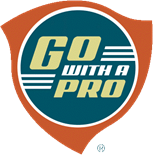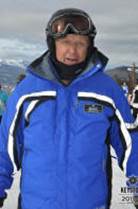 "Let's Ski!"

Bill Jones
Professional Ski Instructors of America—
(Registration #110478), Certified Level 3 (Gold)
website of Bill Jones: www.SkiMyBest.com
home phone: 970/468-7673 (may leave message)
cell phone: 970/390-8821 (if no answer also call home phone & leave message both phones)
home address: 637 Blue Ridge Rd., Silverthorne, CO 80498 USA
email: billjones@skimybest.com
Back to "How To Reserve Private Ski Lessons with Bill Jones"
This "Bill's Annual Ski Letter 2018-2019 page last modified January 9, 2022. Did you come here from a link on another website? For latest version of this page, copy to your browser: http://www.SkiMyBest.com/skki letter 2018-2019.html.
Copyright © 2013, 2014, 2015, 2016, 2017, 2018. William R Jones.